New Updates starting - 20.02.2015.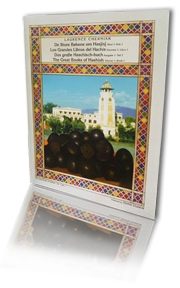 HESI
Jack Herer



& 2 New sister Sites re: a new concept in contests where everyone is a winner.
Scorpius
Sensi Seeds


Volume ONE - Book ONE
is (once again "in print"). Now available.
Direct from LAURENCE CHERNIAK through PayPal.
NIRVANA
Omega Garden

66 New Additional pages featuring Jack Herer (1st) Patron to this edition and is one of 4 people to who it is dedicated.

Below: Beginning of Links within this website.
SunSport Signs

John Conroy

AquaLab

Dear Guests, For those of you who know what a monumental (work in progress) The Great Books of Hashish Trilogies will always be, you may appreciate, what it is going to take to build this website. For those of you who are new to these roots, welcome and enjoy watching this site grow which is now happy to be here (on August 20, 2015) the...
2 New Sites noted above.
One of the most interesting things you may like to share is the story behind the scenes of what it took to produce this pre-release to the 4 editions which should be out in time for Xmas 2015.

An esseential part of these editions was to first produce a 3rd English pre-release edition which is for perfectng the 3 other languages that will soon be available (which are) Scandinavian, Spanish, and a 2nd German edition along with this pre-release, 3rd English edition.
Hoodlandia
DNA Seeds


Dampkring
Green House Seed Co.


Earth Spirit
Hanf Temple

More Books by LAURENCE CHERNIAK
coming soon
Ontario Seed Bank





Shiva's
Restaurant
Ontario Seed Bank


Book 2 GBH
Book 3 GBH
HASHISH: The JOY of MAKING and CURING
HASHISH: The JOY of 100 WAYS to SMOKE
Vancouver Seed Bank
Crop Shop

NACHTSCHATTEN
Contact us: Mailbox:


Tel: +(360) 353-4020
Tel: +(647) 763-5040
August, 2015

The adjacent "buy now" will be properly configured soon to reflect the shipping prices for each of the New 3rd English editions of this book in soft and hard cover for both North America and the International markets like Europe, Central and South America, Africa, Asia and elsewhere. Thank you for your patience. Otherwise the values listed are what we will be honoring. Have a great day!
Eternal thanks to each of the individuals and companies who are our patrons for these editions. Their logos will be linked to life-time pages with each Patron's full contact information just as they apprear (on the pages) in these books.
Below we will be posting a different photo from this edition (on this website) approximately every 10 days.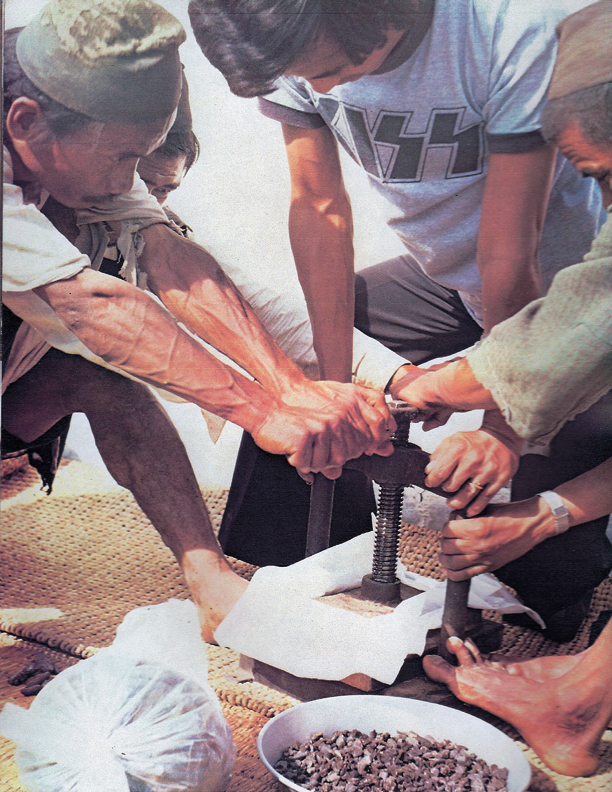 Figure 7.11 (opposite page).
Arms, legs, knees and bare feet of four people turning the handles and anchoring the machine. The more people and pressure used, the better and longer-lasting the hash.



































































































fdfdf